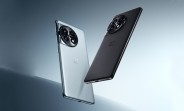 OnePlus is launching the Ace 2 in China next week, and we are pretty confident it is the same as the OnePlus 11R, arriving on the international scene at the same time. Today, the company shared more details about the upcoming phone with a Snapdragon 8+ Gen 1 chipset.
In a series of posts on Weibo, OnePlus revealed the Ace 2 will come with an Oppo SuperVOOC S power management chip and will also have a separate chip for image rendering and refresh rate, offloading some of the work from the Qualcomm SoC.
The Ace 2 will also have a 5,000 mAh battery with 100W fast charging.
OnePlus…


Article Source: Gizbot