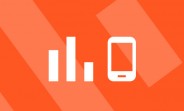 No points will be awarded for guessing the leader in our trending chart this week. The Samsung Galaxy S23 Ultra was already on everyone's minds for the past couple of weeks, so it's hardly surprising that it was the runaway champion in the week of its official debut.
The Galaxy S23 got second, while the S23+ middle model made it a clean sweep of the podium by the new flagship series.
More Samsung phones follow with the Galaxy S22 Ultra in fourth and the far more affordable Galaxy A14 in fifth.
Oppo's newly unveiled Reno8 T 5G got enough interest to capture sixth, just ahead of…


Article Source: Gizbot